Rochester Pack and Ship Service Makes Unexpected Moves Easy
Our team at American Mini Movers knows that sometimes life throws a curve ball and you need to move in a hurry. When this happens, call us to take care of everything. We provide your unexpected move with something you can count on- our quality and speed.
Unexpected moves can happen at any stage of your life. Maybe your employer needs to transfer you, or you're applying to a new job and they want you sooner than you think; even a move to and from college can bring it's share of surprises. If you are unable to return home and collect your belongings, we will provide the relocation of all of your items in a quick and reliable manner, and offer also moving mini shipping containers as well.
What Pack and Shipping Includes
When you need to find a new apartment and start your new life, all you will need to worry about is placing your items in a box. That is all we need from you, we take care of everything else. A pack and ship move includes:
We promise to bring every single item that you wish to move, will be transported safely. We will arrive to your new location and unload the truck. Allowing you to focus all of your energy on this brand new turn in your life. American Mini Movers want you to feel confident in our professional service so that you won't need to fret over the details.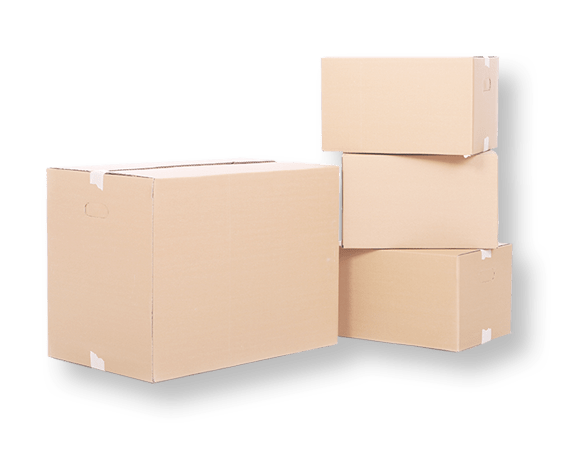 Features of Our Pack and Ship Service in Rochester, NY
There are many features that are offered with all of our services.
At American Mini Movers, we understand how important your belongings are to you. They are valuable, both financially and emotionally. We treat them as such, and offer you the opportunity to insure them fully. We pride ourselves on competitive rates and professional service. We want to make your move as easy as possible, and when your move is quick you can't afford to waste time worrying.
Why Choose Our Pack and Ship Service
There are many great reasons to choose American Mini Movers for your unexpected move. We have over 25 years of experience with different types of moves, especially small moves. We are well established as a trustworthy and reliable company for all of your moving needs.Our nation-wide reputation speaks for itself.
You can feel safe and secure in knowing that we are responsible for packing and shipping your precious belongings. Call us today at 1 866-226-4977 for more information about how our pack and ship service can make your out of state move easy as pie.